Ask the MotorVacMAN !!

FINALLY!  You can get real help for ALL your MotorVac needs!

Unbeatable Wholesale Prices & Service!

We Sell to Shops, Schools, Government, Stores, Municipalities, Military & Distributors

Why Pay More?  Buy Direct


Shops, Parts Houses

Municipalities, & Military

Online Stores & Distributors




New Equipment is Factory Shipped

We Use Quality Freight Ship Companies

Personally Freighted to Your Place of Business

Adapters and In-Stock Items May be Shipped via

USPS or FedEx Depending Upon Item Type


19960 Calle Lobito, Murrieta, CA 92562

We Accept All Major Credit Cards, Company Checks and Select Government Purchase Orders


Featured Product

TransTech III

MTT 1100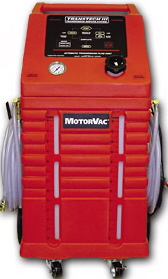 Call 951-387-9292 for Lowest Price

OUR PRICES are too LOW to PUBLISH

Unbeatable

Machine Prices!

New

&

Refurbished

TransTech II & III !



Specialists

Authorized Distributor



951-387-9292

Open Mon - Sat