MotorVac Trans Tech™ IV MTT 1125

Professional Equipment for Professional Service Technicians

We Sell to Shops, Schools, Government, Stores, Municipalities, Military & Distributors

*Additional Special Pricing for Schools

The TransTech IV combines both Inline and Dipstick capabilities allowing for the two most common methods of ATF exchange from a single machine. With both Inline and Dipstick services together in one cabinet, TransTech IV occupies reduced floor space with minimal investment while providing service to a wider variety of vehicles. .



Save Big $$$ - Refurbished TransTech II & III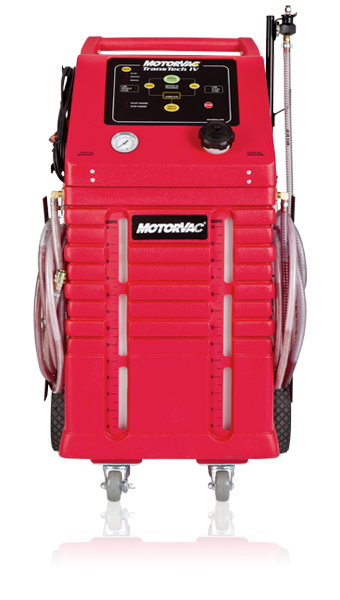 Call 951-387-9292 for Lowest Price

OUR PRICES are too LOW to PUBLISH

Automatic Inline Exchange - Connect to a transmission cooler line

and press one button. Walk away until the service is complete.

Dipstick Exchange - A convenient dipstick tube exchange requiring

no tools or adaptors.

Drain Pan Feature - Allows operator to drain transmission pan

for a convenient and mess-free filter change.

Transmission Cooler Flush Feature - Allows operator to flush

transmission cooler and cooler lines.

Patented Level Synchronization - Ensures the transmission cannot

be under or overfilled.

Automatic Bypass - Ensures that transmission will not run out of fluid

during the exchange process.

26 Quart (24.6 L) New Fluid Reservoir - Allows user to service large

capacity  transmissions.

High Volume Pump - For rapid and efficient service.

Compact Cabinet - Designed for ease of storage.

Complete Adapter Kit - For servicing most domestic and foreign vehicles.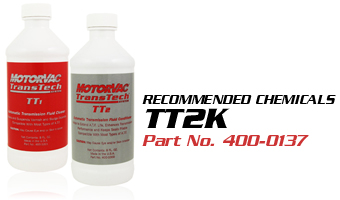 Specialists

Authorized Distributor


951-387-9292

Open Mon - Sat