Call 951-387-9292 for Lowest Price

OUR PRICES are too LOW to PUBLISH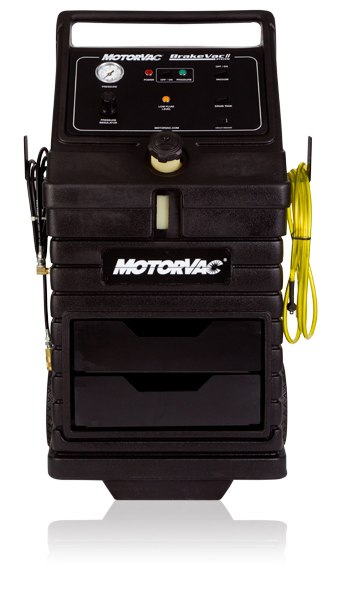 Complete brake system flush in minutes!

• Pressure and vacuum assist ensuring quick operation

• One person operation

• Adjustable pressure regulator controls operating pressure

• One gallon fluid tank & removable waste tank allows

  for multiple services

• Drain switch to empty new fluid tank for changing to

  different brake fluids

• Extra long 10 foot pressure hose with quick disconnect

  coupler assures full lift extension

• Easy to view tank allows for fast visual check of fluid

  in the reservoir

• Portable. Operates on 12 Volt DC

BrakeVac II may also be purchased without adapters.  Part Number 500-8105. 

OEM specific adapters are available.



MotorVac 500-8100 BrakeVac II Brake Fluid Exchanger

Premium Brake Fluid Flush System

We Sell to Shops, Schools, Government, Stores, Municipalities, Military & Distributors

*Additional Special Pricing for Schools


Specialists

Authorized Distributor








951-387-9292

Open Mon - Sat